Palisades Skating School
COVID-19 NEWS:
Mall management has closed the mall starting 3/19/20 at 8pm until futher ntoice. As such the Palisades Ice Rink will be closed until the mall closure is lifted.
Scrapbook
Other Scrapbook Pictures [2010] [2006] [2005]
In the
News
Skating School in action
Hackensack Basic Skills Compeititon
Ice Time Basic Skills Compeititon
Wollman Open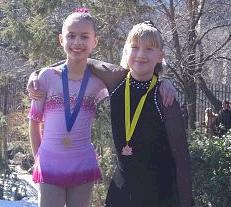 Holiday Skating School Show
Thanks Cathy for your hard work and producing a great show!!